I believe every one should have equal access to art and knowledge, so I design and code digial experience to make knowledge accessible to more people; I believe the ability to tell stories is a power, so I create digital and immersive stories to give voice to marginlized people; I feel strongly that I should always look at present historically, to look beyond presumed binaries and assumptions in thinking about the complicated social reality. By making art, I want to help others to do the same.

I also have an official bio down here ︎︎︎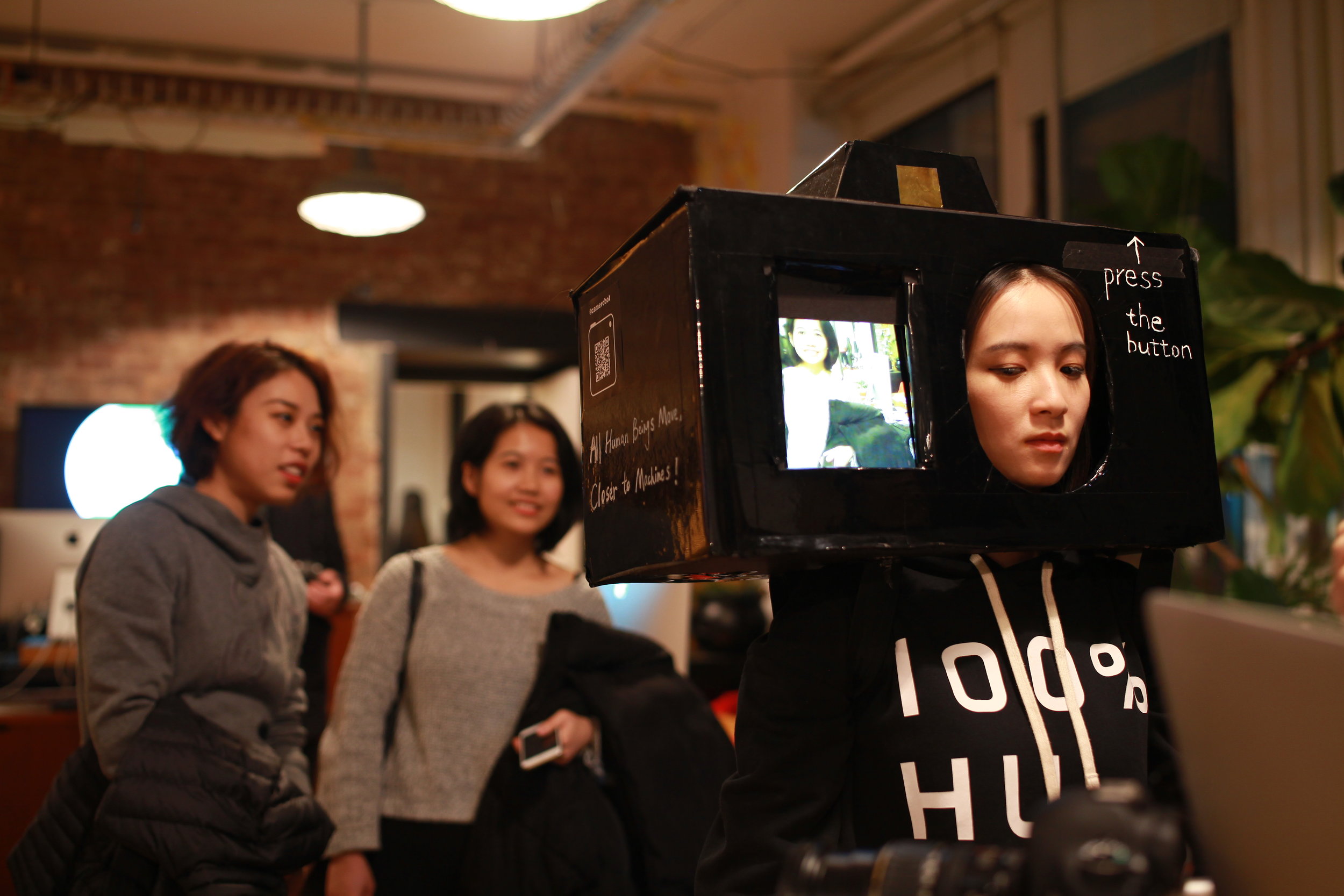 Huiyi is a New York based artist and creative producer working in performance, XR, and interactive installation. Her works examine human identity, social relations, and ethical dilemmas in the age of automation. Her art practice often involves using her body to explore technology's potential to shape what makes us humans. Her works have exhibited internationally at IDFA, Magfest, VR Day Europe, NIME, and more.
She holds a Bachelor degree in psychology and photography in University of Southern California(2016), and an MPS degree from the Interactive Telecommunications Program (ITP) at New York University (2019). She is currently a research resident at
ITP NYU
, exploring the future of immersive storytelling. She also worked as interactive Exhibit Designer at Science Visualization Group at American Musuem of Natural History, where she created data visualizations to communicate compelling stories about cultural topics and scientific knowledge.
hc2446@nyu.edu