The Weight We Carry
Sculpture made with wood, steel, rice, beans, and, stockings
2023
Drawing upon the sensory experience of menstruation, "The Weight We Carry" confronts the tension between societal expectations of productivity and the need to embrace and care for the discomforts of bodily experience. It invites people to think about the intertwined relationship between patriarchy, labor, capitalism and women's body as a site of production and reproduction.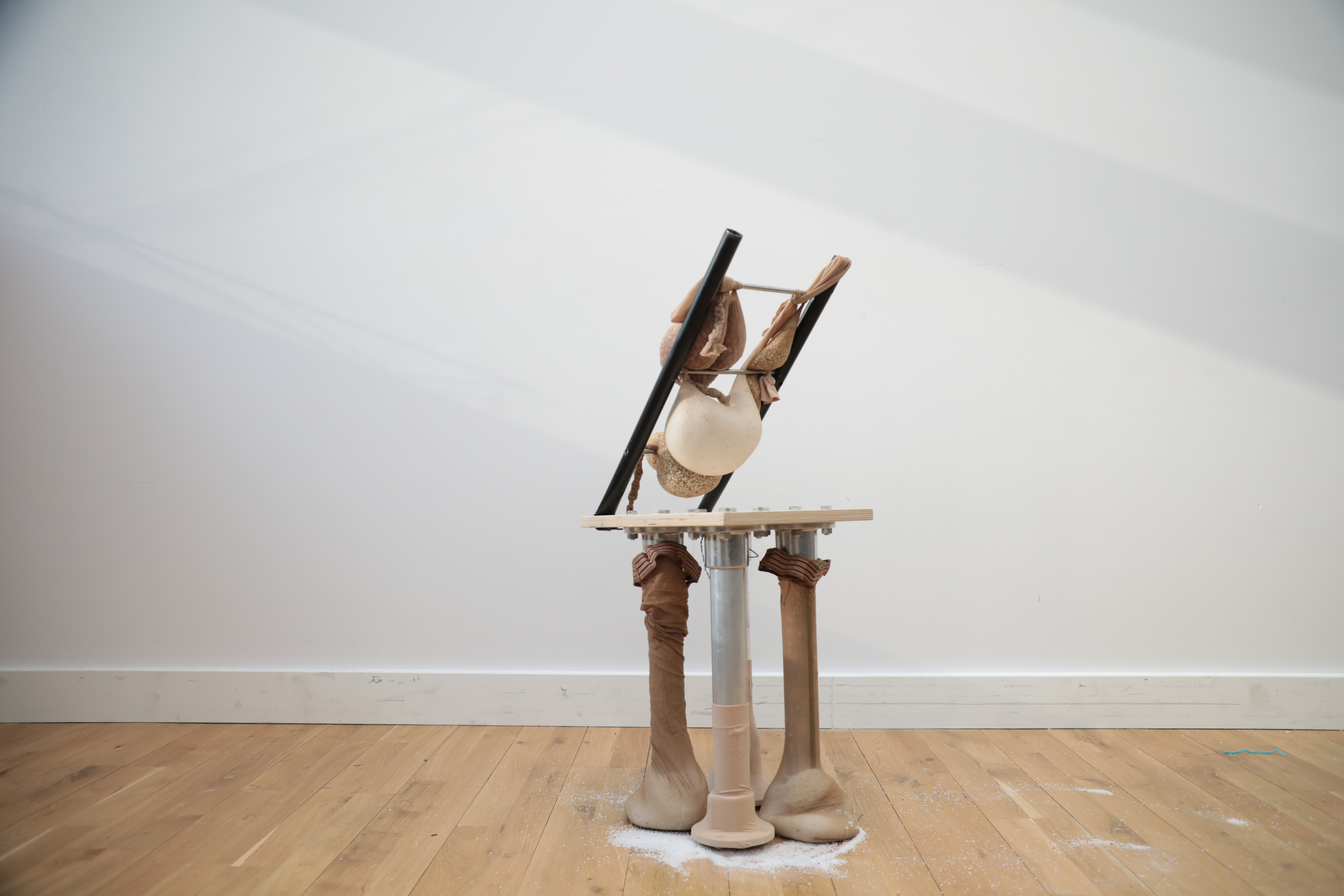 Zine + Activation

We invite people to sit on the sculpture and share their own sensory experience of menstruation. We are interested in exploring forms of resilience against institution's macro-narrative imposed on women and seeking creative ways of building personal narrative, identity and community.

We are currently creating a zine based on all experience and stories we collected from participants.
Activation @ ITP Camp 2023