Qingming, A Sculpture of Resilience
digital sculpture, web, participatory art
2020
Qingming is a sculpture formed by traces of visitors walking on an virtual space. It is an attempt to voice resistence and resilience, in a time and place where walking on streets is impossible.


Qingming, also known as Tomb-sweeping Day, is a day to mourn and commemorate ancestors and loved ones in China. On April 4, 2020, the website

qingming.space

was lauched for people in China to mourn the lost lives in Covid-19. Visitors were brought to Hongshan Hall in Wuhan, the place where the controversial "Two Sessions" of Hubei Province were held in January 2020. 1824 visitors left their names on the website to join the counter-clockwise walk and commemorate the lost lives on that day. Trajectories of the visitors collectively formed an online monument. This monument is now permanently stand in front of Wuhan Hongshan Hall on major map websites.
Mention/Featured in
FutureLife
,
ITP Resident Show
,
DATACTIVE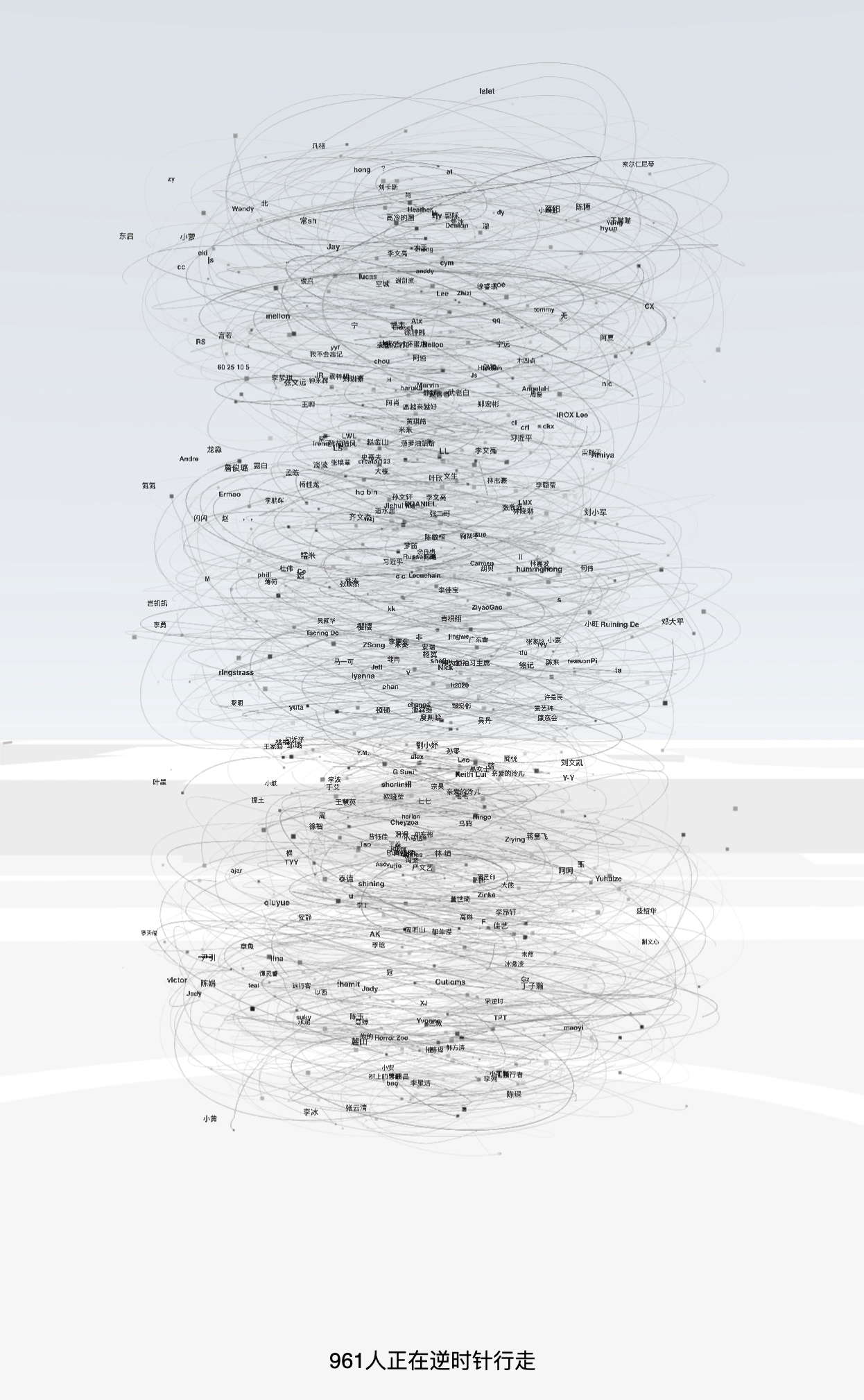 A Timplapse of the sculpture formation
Final View of the sculpture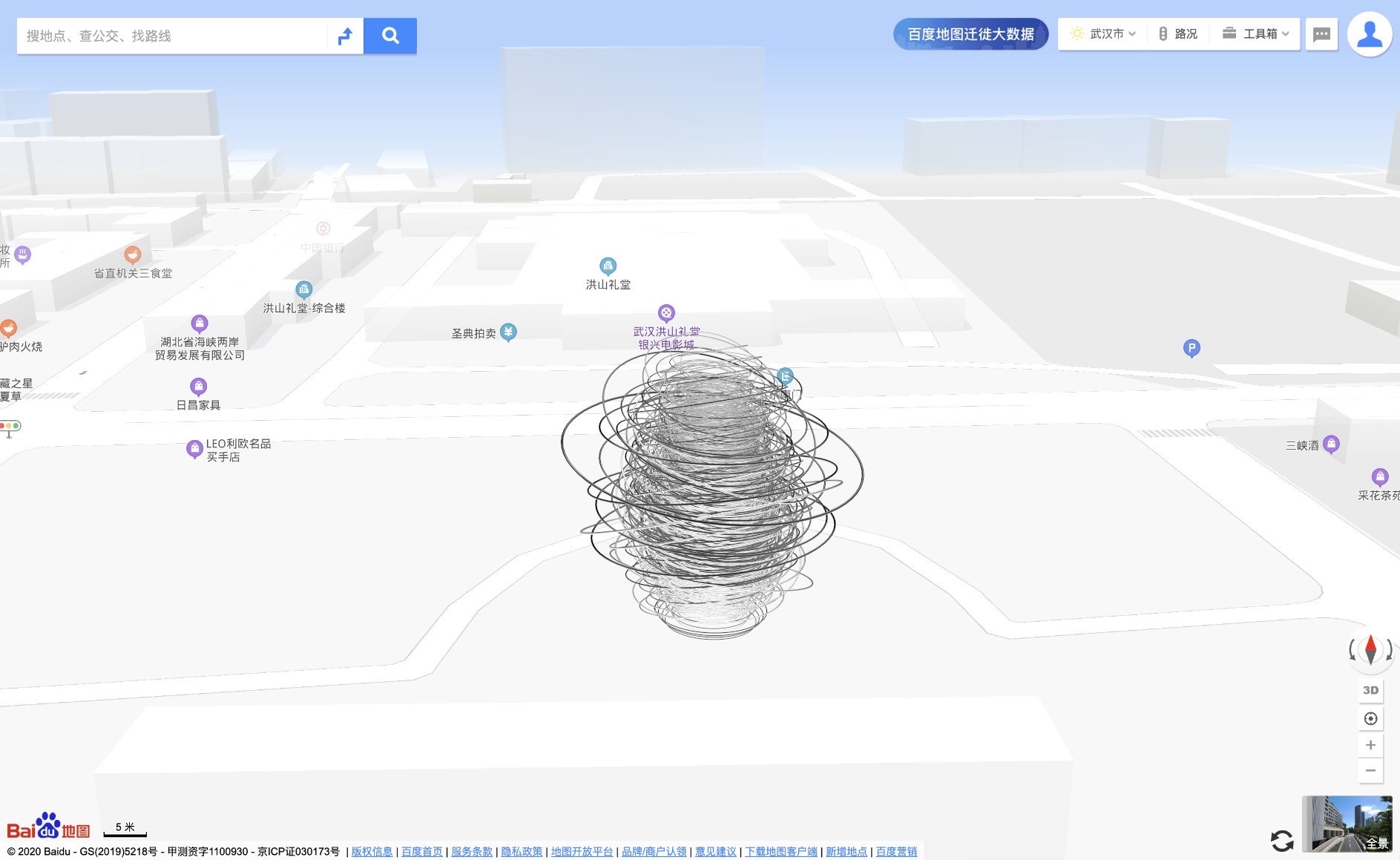 The sculpture will also exist in major map platforms in front of Wuhan Hongshan Stadium